LOUISIANA IS HOME FOR THE HOLIDAYS December 12, 2022     #225BATONROUGE With more than100 Louisiana artists, makers, and creative brands, Local Leaf Gallery is stocked with a wide selection of Louisiana art, gifts, and holiday decor. Fill your home with Louisiana flair this holiday season with our selection of original art or art prints like our popular hot sauce and Zapp's pop-art style prints. Need a flag or a door hanger to showcase your local pride outdoors? We've got you covered from Mardi Gras to Christmas with unique, weatherproof designs. Our selection of kitchen items includes gumbo bowls, roux spoons,...
---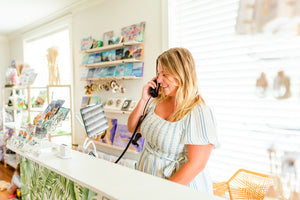 A MID CITY SHOP IS STOCKED FLOOR TO CEILING WITH LOCAL WARES By Olivia Deffes Photography by Collin Richie May 31, 2022     #225BATONROUGE Local Leaf Gallery might seem small from the outside, housed inside a cottage off Government Street. But walk inside the mural-covered door, and you'll find an expansive array of items made by Louisiana artists and makers. Here, visitors will find perfectly curated tables and shelves with locally made items that share a Louisiana spirit. From crawfish pot-shaped bath bombs to soy candles that smell like Creole tomatoes, any gift-giving or shopping occasion can be made local. In the...
---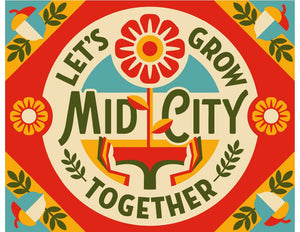 SPEND A DAY IN MID CITY November 16, 2022  #225BATONROUGE White Light Night is a huge draw to Mid City, but any day is a great day to check out the excitement of the area. Start with a cup of coffee from French Truck Coffee or grab a hearty breakfast from Simple Joe Café. Then pop next door into The Vintage-Violet for a vintage-inspired holiday outfit. You won't want to miss perusing the locally made goodies at Local Leaf Gallery. This charming little shop is located just off of Government Street with plenty of Louisiana flavor, including art, home décor,...
---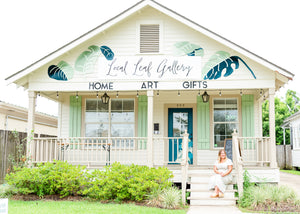 YOUR ONE-STOP SHOP FOR LOCAL GIFTS November 9, 2022   #225BATONROUGE Shopping local for the holidays has never been easier than with this Mid City-based shop that's filled with an assortment of Louisiana-made goods. Local Leaf Gallery is located just off Government Street next to Soji Modern Cuisine and specializes in artisan gifts and home decor from local designers, artists, and makers. It carries a variety of items to suit everyone on your list—original art, art prints, handmade bath products, and kitchen goods, for example. Its selection of handcrafted jewelry and candles make perfect gifts for the ladies in your...
---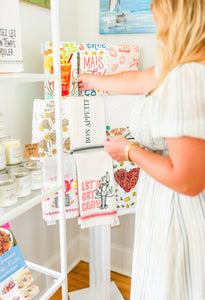 CREATIVE LOCAL HOSTESS GIFTS December 5, 2022 #225BATONROUGE 'Tis the season of holiday get-togethers. Bringing your host or hostess a small token of your appreciation is a perfect way to be a gracious guest, and we've got tons of great options! Fun Louisiana wine glasses with a bath bomb help her unwind after a busy night of entertaining. A kitchen towel and fun Louisiana-themed cocktail napkins are always useful. Combine a wine stopper or bottle opener with a ready-made drink mix to make cocktail hour a breeze. How about pepper jelly, hot sauce, or Sazerac candied pecans for the cook...